Everything Changes, Nothing Disappears
Project:  Iwo Borkowicz / Ola Korbańska / 2021
Localisation: Wieniawski Park , Poznań, Poland
Materiality: soil, water
Photo credits: Ola Korbańska, Iwo Borkowicz, Klaudyna Schubert
Client : Festival Malta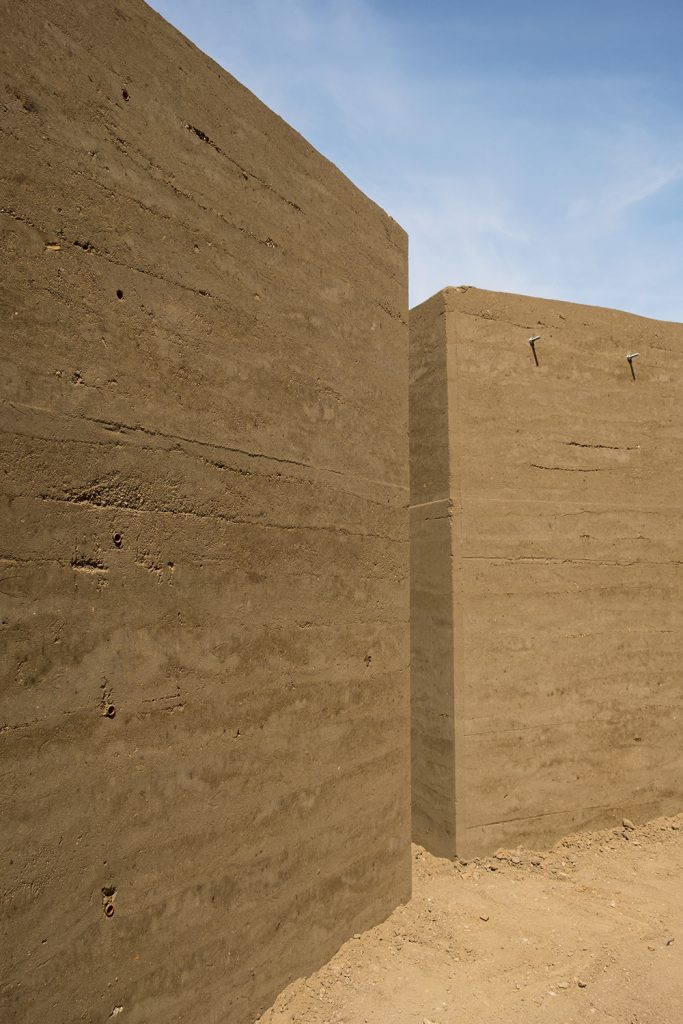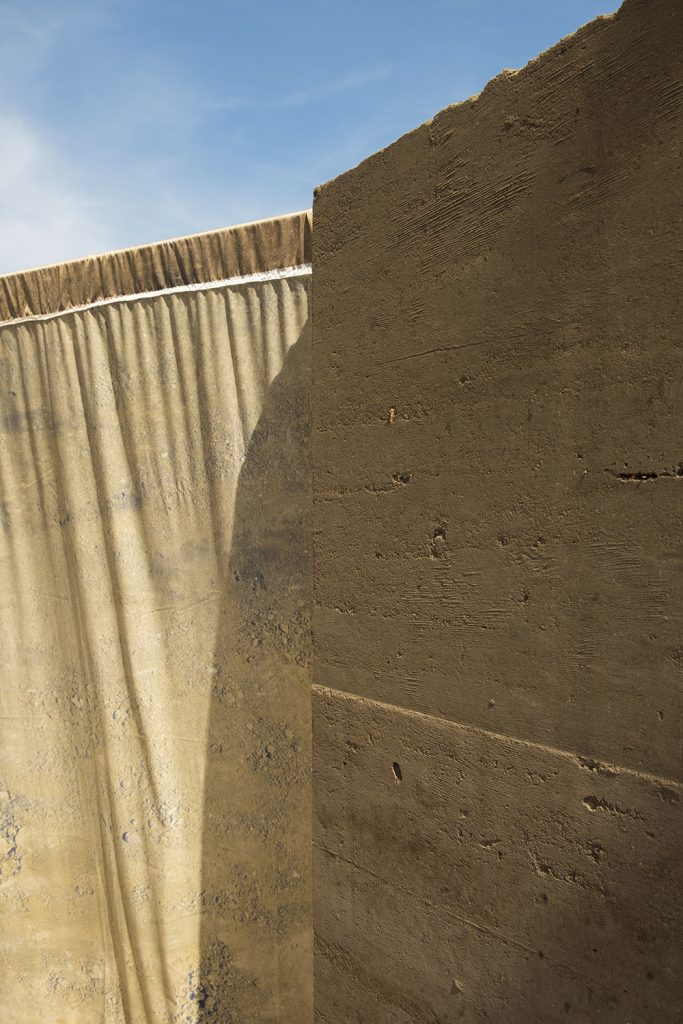 Site-specific instalation made by the use 50 tons of soil digged directly on the spot – the public park.
As an independent artistic project created for MALTA Festival Poznań, installation was also an arena for
the open-call programme Zaklepane / Ground Rules, co-curated by the autors. After days of festival,
soil came back to it's initial place, filling the hole and leaving the space of the park as it was before.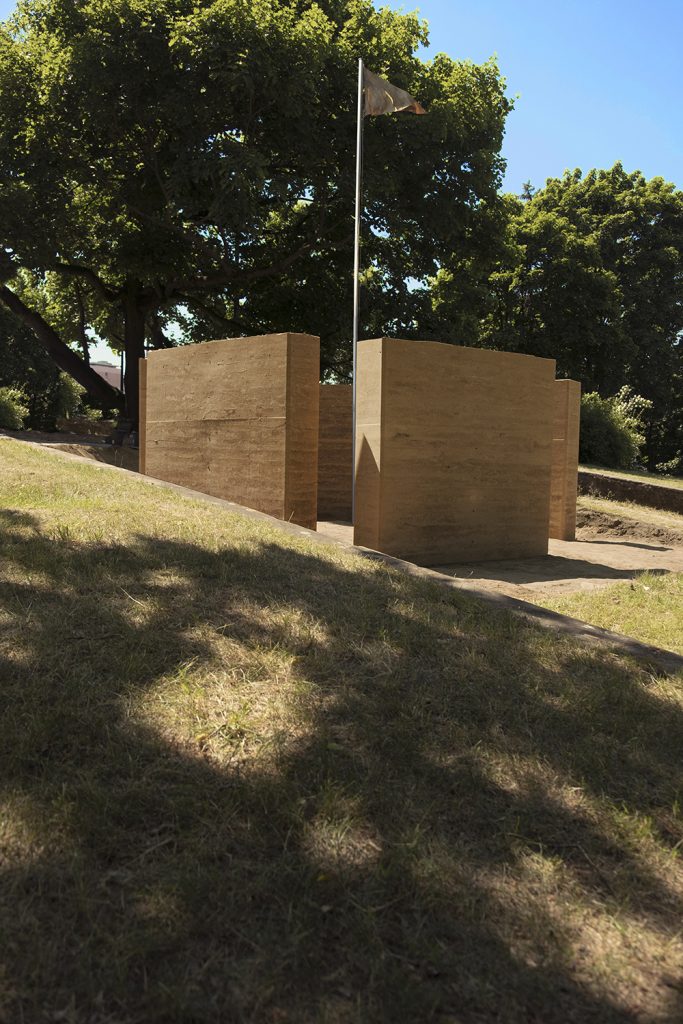 Seeing a heap of sand on the construction site, you often don't see the pit which it came from several hundred kilometers away. All things have their pit, their resource, and origin.
Instalation/fortress raised from the soil in Wieniawski park is a reflection on the circulation of matter, its constant movement. Situated on an area of public space, the place was cut out of it – the brutality of this act exposes the anthropocentric rules of the game and the way we perceive earth as an infinite resource.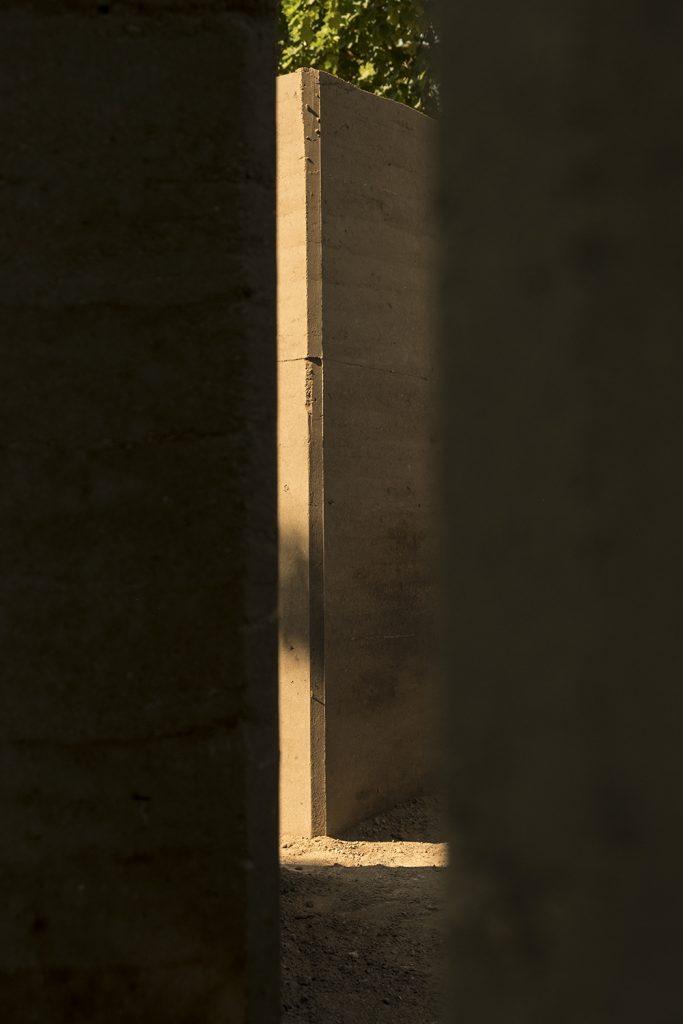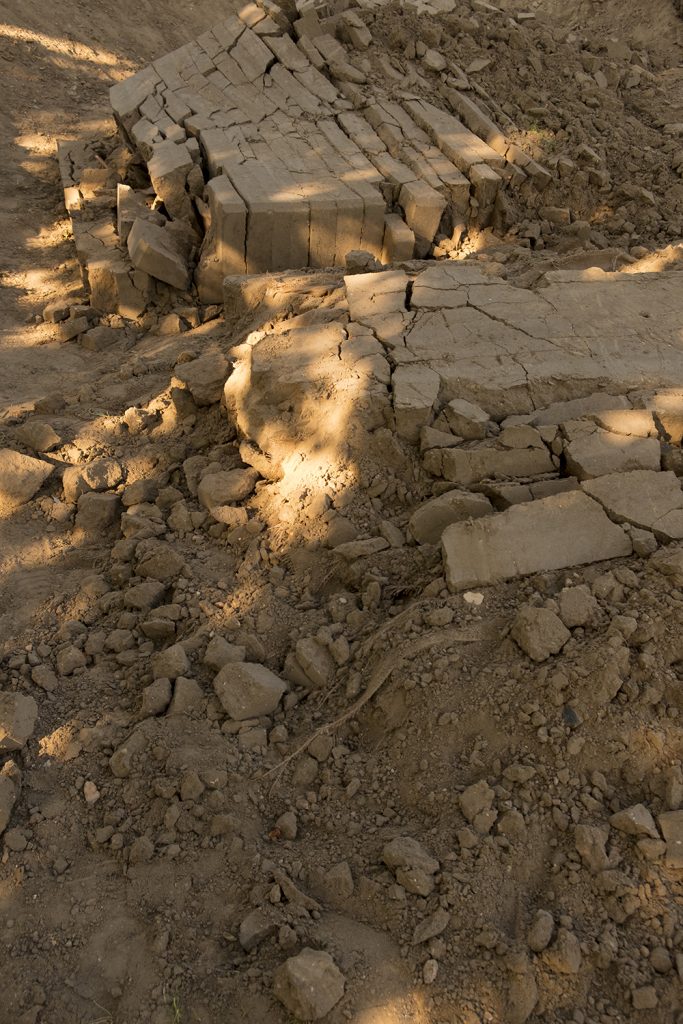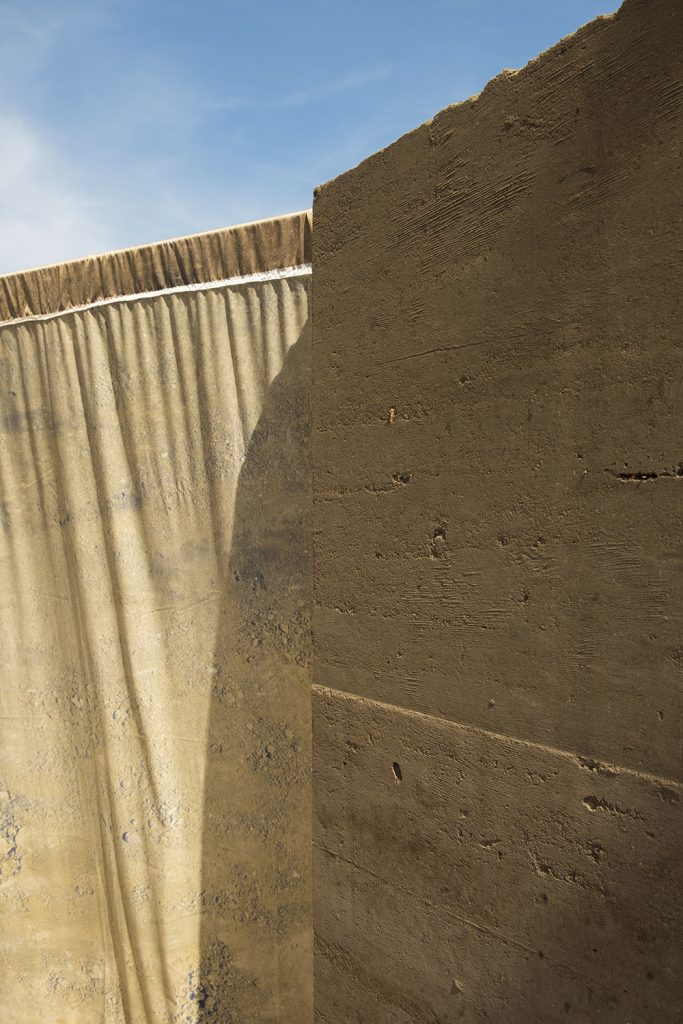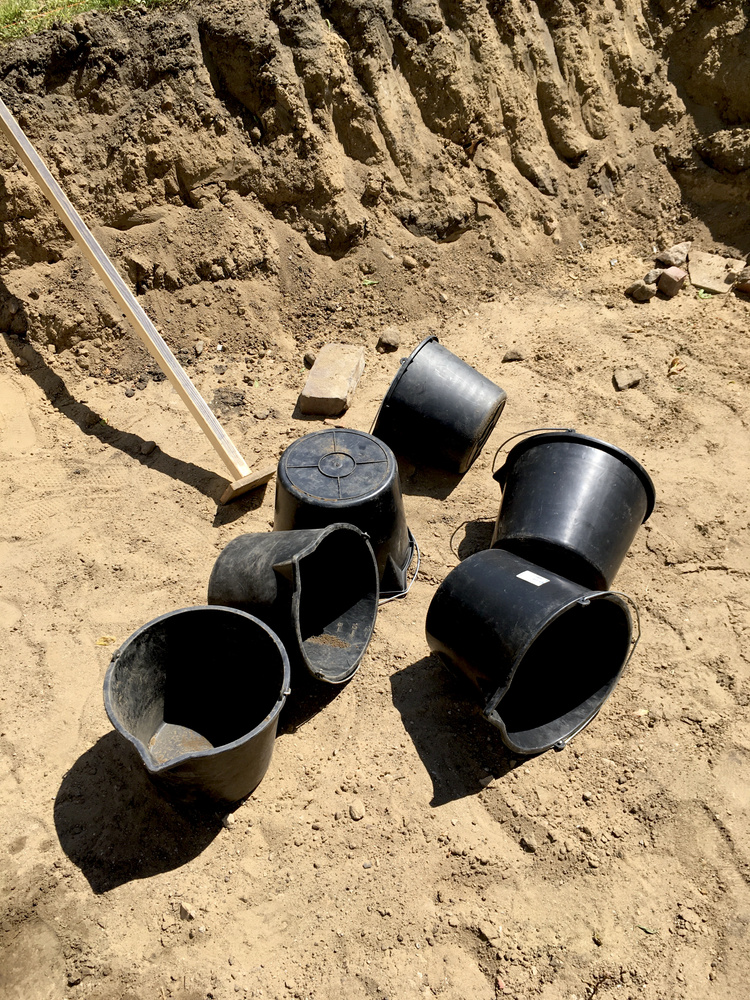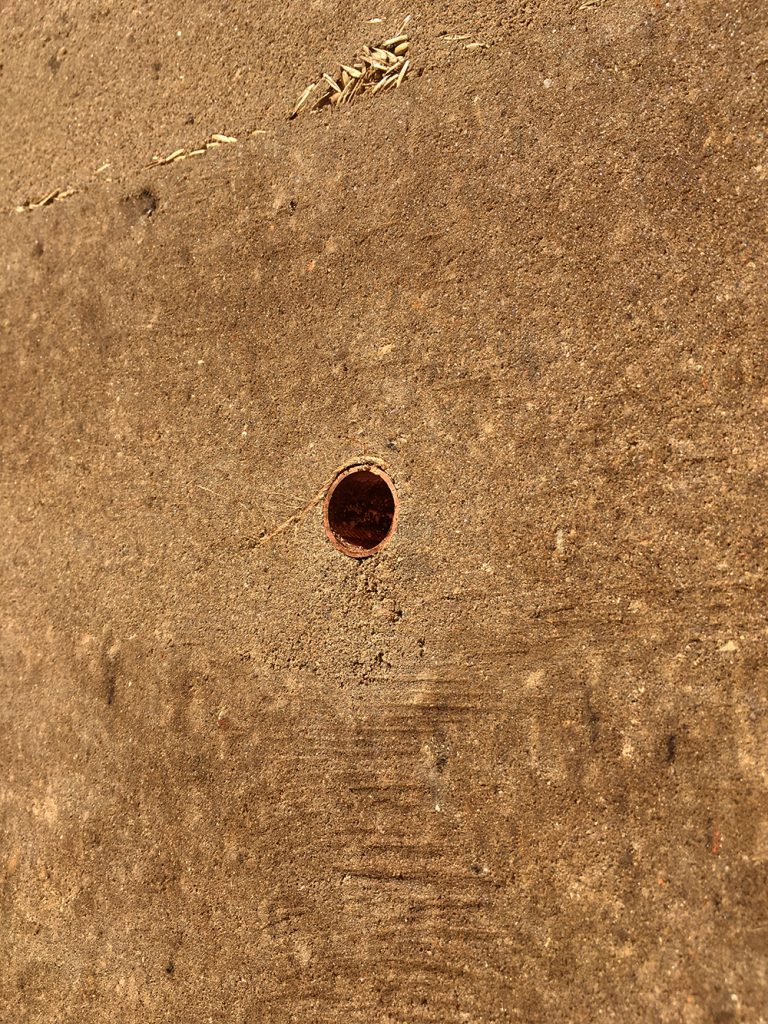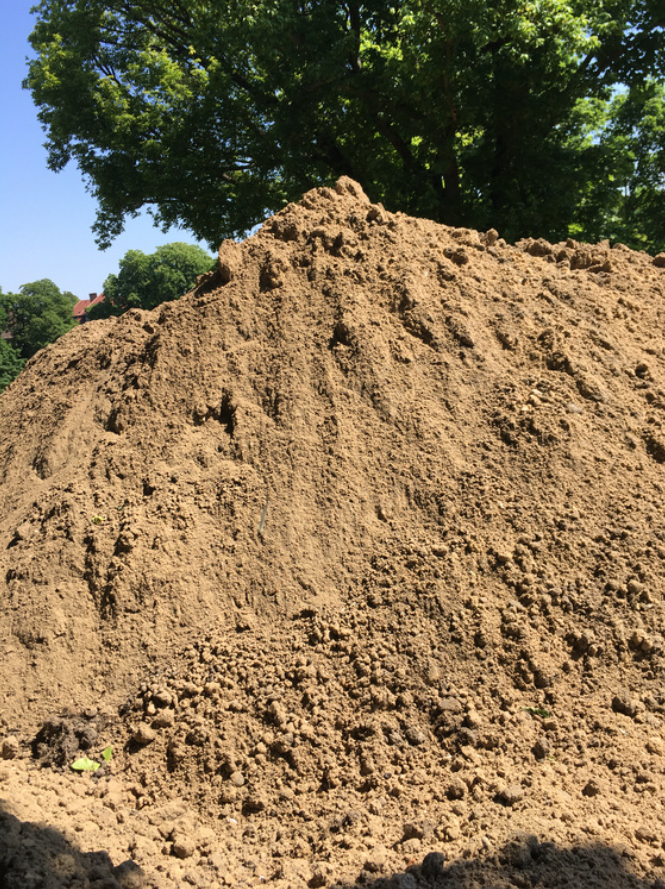 Like children playing Scattergories – I cut out a piece of earth with a knife, an area in a public park, proclaiming it my temporary property. I appropriate the surface: a piece of the Earth's crust, a city, a park plot based on a local zoning plan. I mark the boundaries of the territory ona map.I seize the space above it – the void to be defined and filled, the arena for potential events. All goods I find in the area, from a hundred-year-old trees to bottle caps and butt-ends. The underground is mine, along with all living organisms, billions of geobionts and geophiles. I rule natural resources, elements of inanimate nature, reaching to the very core. I declare the independence standing on the earth formed with human hands. I build a fortress with it.
for more (Polish) : https://www.whitemad.pl/instalacja-nic-nie-znika-jedynie-zmienia-miejsce-na-malta-festival-w-poznaniu/