Design
in collaboration with Agata Półtorak
Type
Temporary intervention
Client
Private endendeavour
The Community Garden is a temporary installation at Społeczny Square in Wrocław. The project tried to introduce the culture of commnity gardening into the urban tissue and to create an interdisciplinary meeting place. As a follow-up to the previous year's endeavour we wanted to reach out to a larger group of people, especially local communities and to provide them with a flexible space for open-air acitivies they could use every day.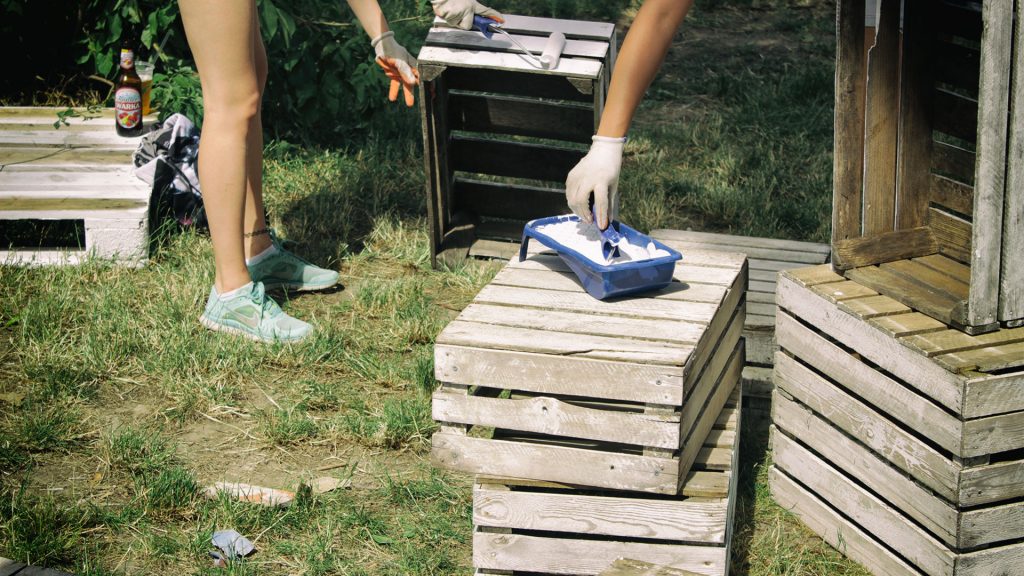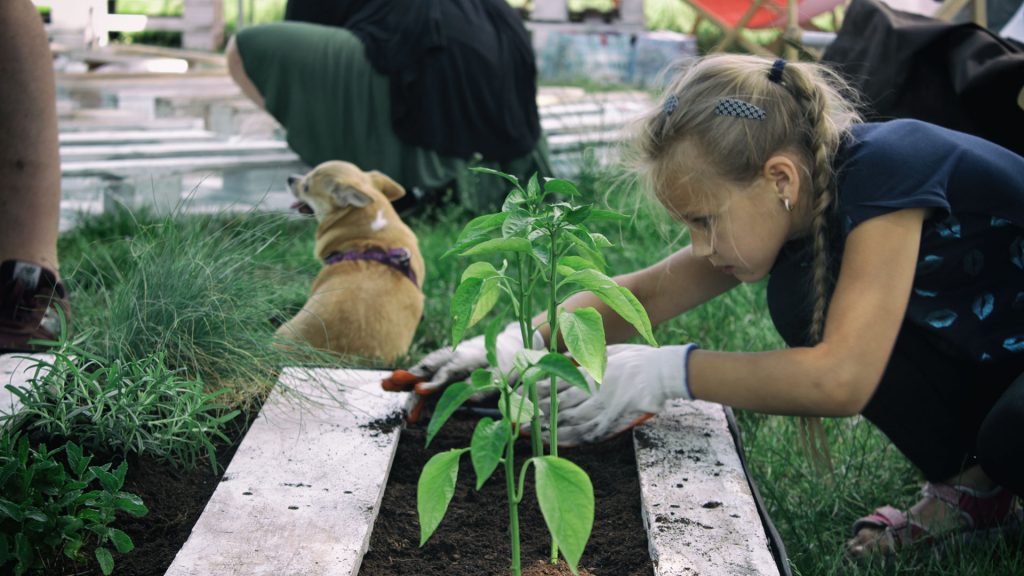 To meet new requirements we designed a simple amphitheatre-shaped structure made out of recycled white-painted euro-pallets . The instalation was constructed as a part of open carpentry workshops with the engagement of the local communities. Similarly, with the help of volunteers the structure was afterwards complemented by garden pockets filled with herbs and vegetables.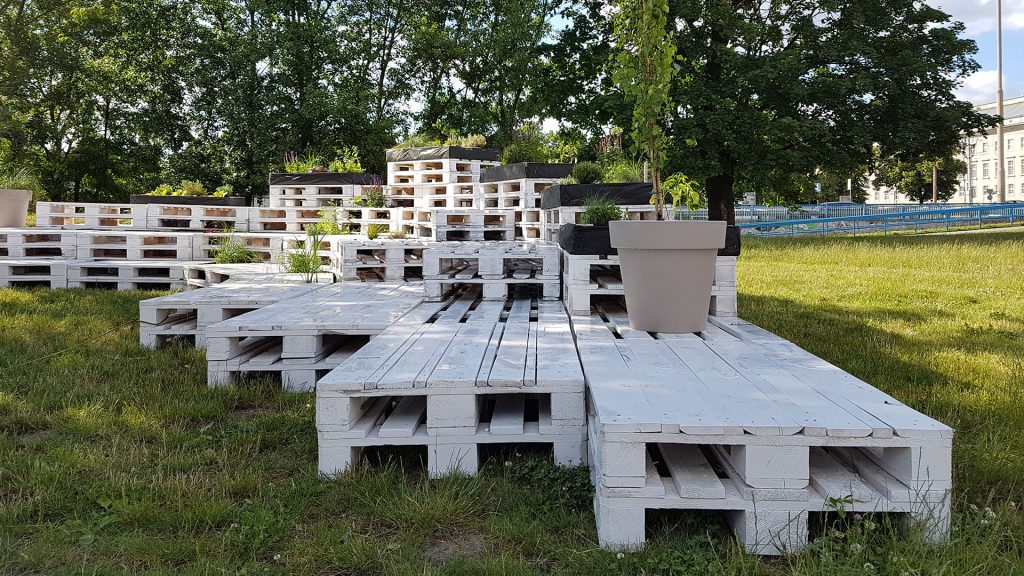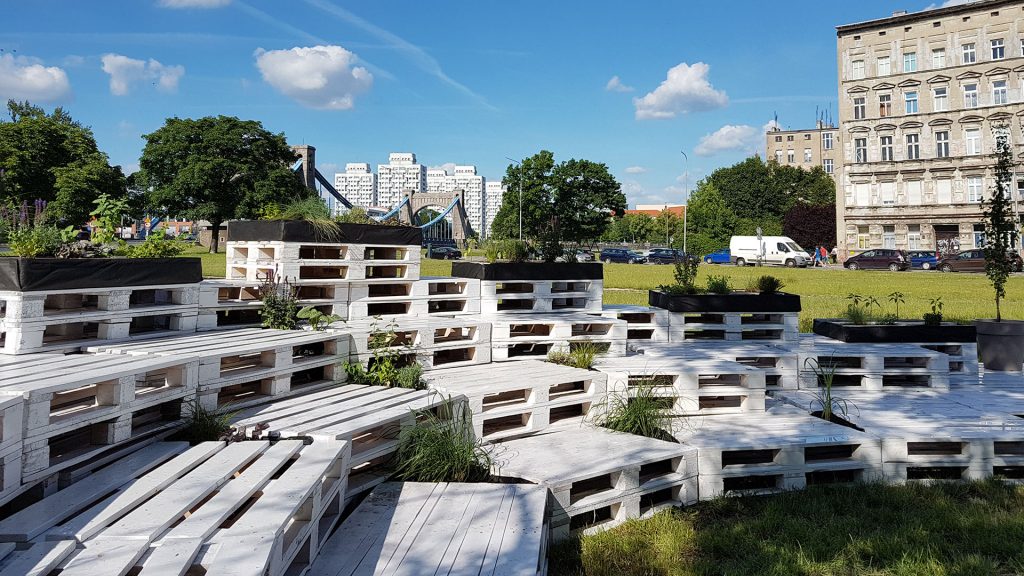 The installation was later a home to a wide variety of events and activities including lectures, workshops, yoga sessions, etc. The project was made possible financially thanks to mikroGRANTY 2017. To learn more about the endeavour please head to Facebook.